The Outdoor Vacations For Families Who Want A Luxurious Camping Experience
Camping is awesome. You'll get experience getting bit up by bugs, wildlife encounters in the middle of the night, or sweating in the humidity and random. However, instead of signing up for a sore back, why not book a comfortable and, in some cases, luxurious camping experience with the whole family in the great outdoors. Here are some of the outdoor vacations you and your family will surely love.
The Mohicans have six stunning treehouses in central Ohio. The majority of these treehouses sleep four in a bedroom and a loft. It also features intricate wood construction and marvelous naturalistic touches such as the beautiful bridge from the hillside you'll walk across to enter White Oak, the first treehouse of The Mohicans. All houses include towels, linens, a private outdoor shower, full bathrooms, and heat and air conditioning.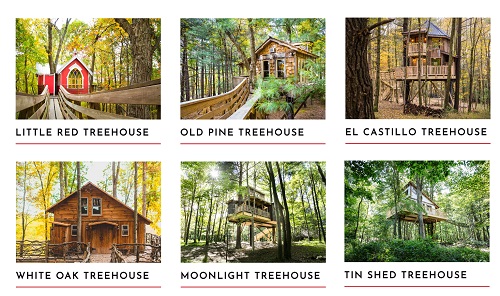 You won't get much more glamorous camping than this property in the foothills of Virginia's Alleghany Mountains. Stay in a genuine silver bullet 26' Airstream Trailer, a renovated authentic Norfolk & Western caboose with all the retro-inspired touches you can imagine, or a glamping tent, which is complete with high-ceiling, chandelier lighting, and a fully-appointed private bathroom.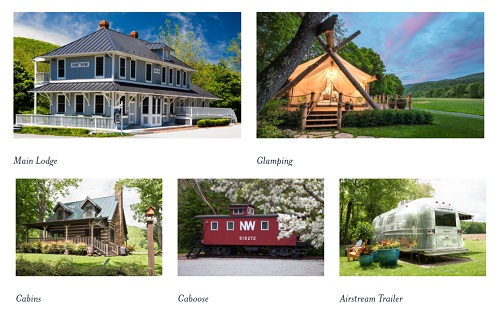 The West Glacier is a stellar site that features a bevy of coin-operated laundry facilities, a pool, and charming bi-level wood cabins that provide a night's sleep before you drive the Going-To-The-Sun Road and go for a hike.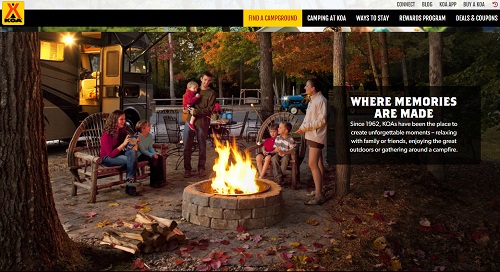 If you fancy a little more dainty than rustic outdoor accommodations, this batch of cottages just down the road from Mount Rushmore in Hill City, South Dakota. Perfectly clean, extremely comfortable, and elegantly appointed, the Whispering Winds Cottages will give yo the refreshed feeling in the morning without any of the pains and aches associated with camping.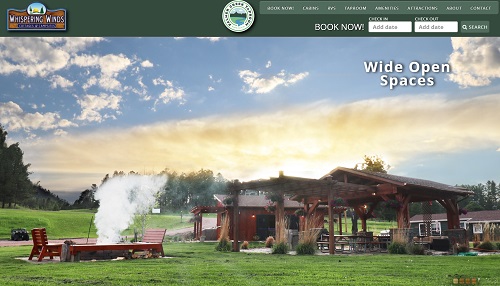 Experience this superbly comfy alternative to camping in Cañon City, Colorado, from a neighborhood cluster of brand-new, deluxe bi-level cabins and evocative glamping tents. It has ready-to-serve three meals a day from the property's restaurant. Plus, a mini-golf across the street and four-story ropes course, and stellar whitewater rafting through the scenic Bighorn Sheep Canyon along the Arkansas River with some expert guides of Echo Canyon River Expeditions nearby. Whether you prefer horseback into the Garden of the Gods or the historic Royal Gorge Route Railroad, you'll get to experience a luxurious cabin beneath the night sky.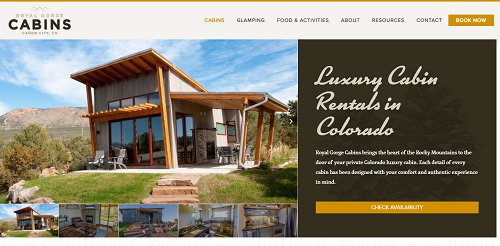 Possibly the most luxurious camping with the stunning log cabins, each comes with fine amenities, huge four-poster beds, a record player with a stack of vinyl, and bathrooms with heated tile floors. Go south by car, and you're in Yellowstone in an hour and 20 minutes on a horse-drawn carriage at Lone Mountain Ranch. You will also love the Lone Mountain's famous sleigh ride dinner in a candlelit cabin designed for towering conifers. This place is magic with its comfortable, outdoorsy feels.
Shop Men's high-performance outdoor needs only at Cotosen.com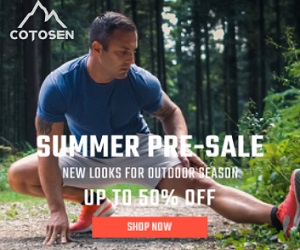 Cotosen® is an international clothing e-commerce company that focuses on providing tops, pants, accessories, shoes, bags and other items for tactics and outdoor sports around the world. Providing a wide range of high-performance clothing, equipment and footwear. We break the boundaries of innovation so that you can break through the boundaries of exploration. For latest products and deals, visit cotosen.com today.
Tags :
COTOSEN