Turkey Or Egypt – Which Is A Better Pick For Holidays?
In this article we will look at the question that often excites among tourists, where better for, choosing between Turkey and Egypt. If you are plagued by vague doubts, I will try and help you to identify key differences between the two countries. So, Turkey or Egypt, which to choose? where to stay?
Of course, it is better to visit both of these interesting countries and not to ask such a question, but if your budget does not allow it to do, then read on.
Where better Turkey or Egypt?
Time of year
To start is to find out what time of year you are going to . It is no secret that Turkey and Egypt seasons are different. For example, people who go in the winter, try to go if not to the mountains for various ski resorts, in warm countries, such as Egypt. If you want a change of scenery and you tired winter, you should look to Egypt. You can boldly go and greet the new year. If you are able to escape from the office in the summer or fall, then I would advise you to choose Turkey as well as in Egypt at this time the heat is incredible.


Red Sea or the Mediterranean
If you're a fan of scuba diving and love to scuba dive, then surely you will approach its charming Egypt Red Sea with stunning populations of all kinds of fish, coral colored, etc. As for Turkey, the Mediterranean Sea divers not bring such pleasure, but it has its good moments.

Service
If we consider the level of service, then I would advise to choose Turkey. Why? In my opinion, Turkey is better organized service. There is a large range of hotels, more places where you can relax and have fun. Turkish service offers a wider range of services and quality, in my opinion, slightly higher than the Egyptians. Although what's out there that can run into a bad hotel. This did not happen to read the tips how to choose the right hotel .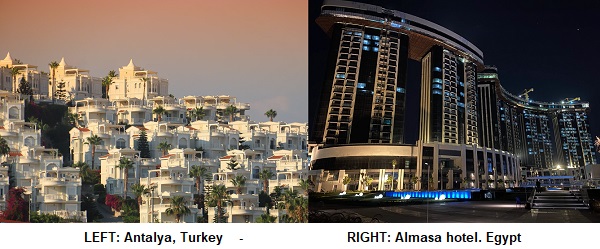 Attractions
If you are going to not only lie on the beach and be burnt sunbathing, but also to visit the interesting sights, the choice between Turkey and Egypt ambiguous. Explain why. People have their own preferences in terms of cultural orientation. Someone closer like oriental culture and have a desire to see how live ordinary Turks, visit Pamukkale bleached rocks or dip in the mineral pool Cleopatra.

Other long wanted to see the remains of the ancient civilization of the pharaohs, learn the culture of the ancient and modern Egyptians, ride through the ancient and the great Nile, to experience the grandeur and the age of the pyramids… So to start is to think about and decide what culture you closer and more interesting, what would you want visit a country. Can see the sights of Egypt.

After such a list, I think you are cleared and you will not be tormented by the question, what to choose Turkey or Egypt? Let's summarize and try to decide definitively.
Tomtop offers high quality products at best prices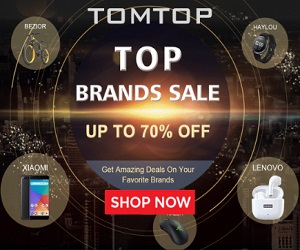 And Speaking of discounts, TOMTOP offers more than 1000000 products for people worldwide and continuously introduce products with state of the art design, reliable quality and unbeatable price to satisfy customers' demand. Check out their online shopping store page for discounted prices and coupons only offered at Tomtop.com.
Tags :
Tomtop